How Much Do Bladder Scanners Cost in 2022?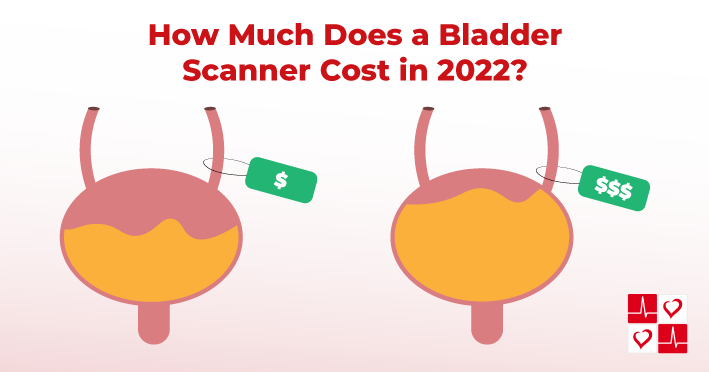 Introduction
Bladder Scanners are handheld ultrasound devices that display images of the bladder using ultrasound waves. Bladder ultrasound tests can help diagnose common bladder symptoms, such as painful urination or incontinence. 
However, Bladder Scanners can be a significant investment, especially for new clinics looking to purchase new equipment. Therefore, it's important to understand the costs and find out which device best fits your daily workflow. In this article, we'll break down Bladder Scanner Prices in 2022.
Average Prices of Bladder Scanners
A few years ago, the average price of a bladder scanner would have been upwards of $10,000. In 2022, bladder scanners can range from $5,000 to $9,000, depending the brand and features that your facility requires.
What Affects the Price of a Bladder Scanner?
Brand
The biggest impact on a bladder scanner's price is the Brand. For example, those looking to purchase bladder scanner from Verathon should expect to pay upwards of $7,000.
On the other hand, lesser known brands with the same features and functionality may be closer to $5,000.
Bladder Scanner Style
There are 2 main types of Bladder Scanners on the market: Handheld and Tabletop.
Handheld Bladder Scanners are more portable, versatile and affordable than Tabletop alternatives. However, they have a shorter battery life compared to Tabletop Bladder Scanners. Additionally, Handheld Bladder Scanners display less information on their smaller LCD screen, which may be more difficult to navigate.
Handheld Bladder Scanners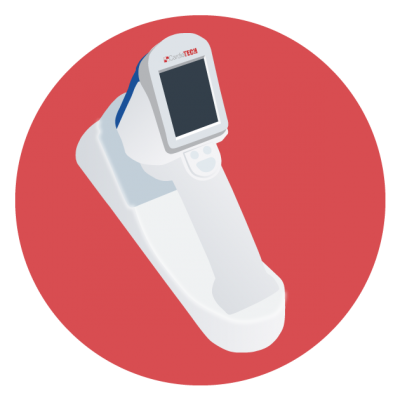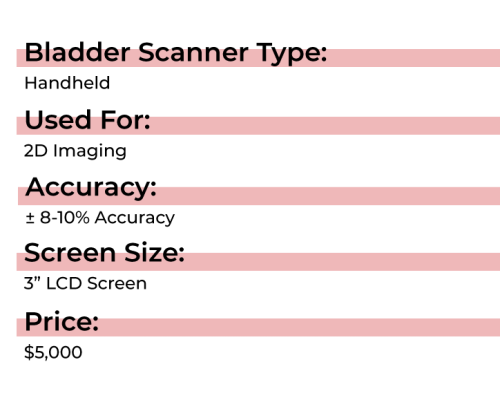 Tabletop Bladder Scanners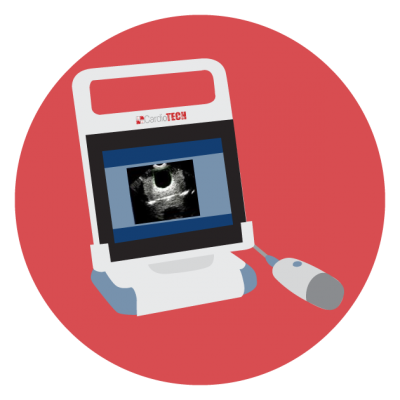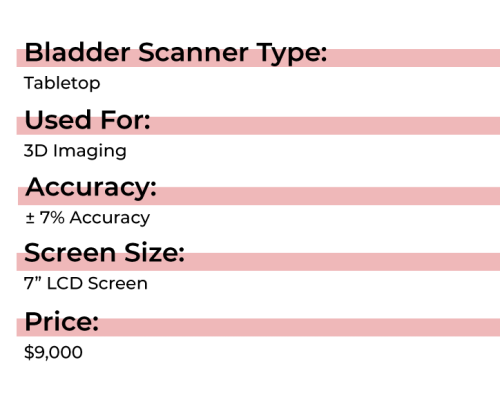 Maintenance
Bladder scanner probes will typically wear down and become less accurate over time. For instance, many users spend anywhere from $300 to $1,000 for recalibration (through a service contract). 
However, purchasing a newer bladder scanner with a digital 3D probe can save yourself money on those recurring costs.
Closing
It can be a difficult process to choose the right bladder scanner for your facility. To simplify the process, we recommend that you: establish your budget, prioritize the features you need, and be aware of the additional costs of both older and new devices.
For our recommended selection of bladder scanners, click here.