Patient Monitors: Price and Facilities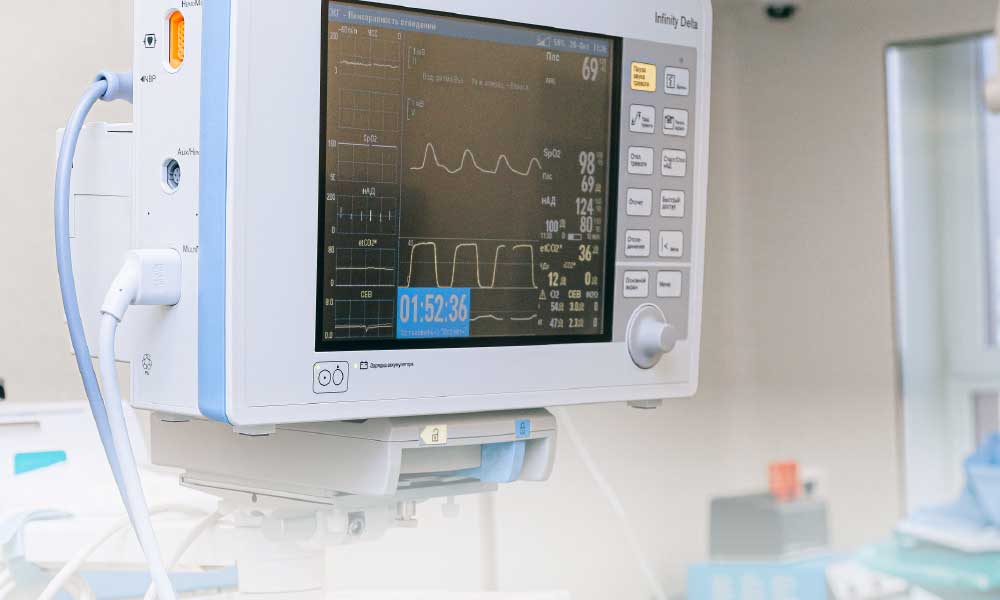 What is a Patient Monitor?
Patient Monitors are electronic medical devices that consist of sensor monitoring and processing capabilities and an LED/ screen display. Their main function compared to vital sign monitors is watching patients for long periods of time and always monitoring 3/5 lead ECG. Further, a standard monitor will monitor ECG, NIBP, SpO2, and Temperature. However, more expensive monitors can monitor additional parameters such as anesthetic gas analyzer, end-tidal Co2, and other higher acuity parameters. 
What Factors Play a Role in Price?
There are several factors that play a role in how much a patient monitor costs in 2020. The most important factors are Brand, Configuration, Features, and Additional Parameters. These factors can create a variable range for the average cost of your new monitor. That's why it's important to consider the following questions before you start your search for a patient monitor for your facility :
First, does

brand name play a large role in your purchasing decision?
Secondly, what environment will your monitor be in?

Third, does your monitor need to be

feature-rich?

Finally, will it need to monitor

additional parameters?
Having answered these questions you will be in a much better position to find the perfect machine for your facility. Let's take a look at why each of these factors plays a role in the price of your facility's monitor.
Brand:
The brand of a monitor plays a large role in the price and availability of medical equipment. The more popular brand names like Welch Allyn and GE Healthcare often bolster a hefty price markup. Lesser-known brands often have lower entry costs and typically have comparable features and functionality. It's important to consider that lesser-known brands can at times have a better product offering in the long run.
The average cost of a new Welch Allyn patient monitor is $3,000 – $5,000 MSRP whereas the average cost of a CardioTech patient monitor can be anywhere from $1995 – $3995. It's essential to identify whether you're willing to spend an extra $1,000 – $3,000 for a brand name rather than additional features, functionalities, or more advanced Configurations. 
What Facilities are in Need?
Patient monitors are vital instruments that are commonly found in hospitals, intensive care units, emergency rooms, and ambulances. In fact, they play an integral role in any medical environment that deals with patients in critical condition. They are also needed in less intensive medical facilities like dentist offices and surgery centers that administer anesthetics. 
Configuration:
The most impactful factor of the purchase price on a patient monitor is the configuration required for your facility. If your medical facility only needs basic monitoring functions*, your average cost could be as low as $1,695. If your facility needs mainstream or sidestream capnography monitoring it can add upwards of $1,995 to your price landing you at an estimated $3,595 average cost. Higher acuity parameter configurations are very rare and will only be used in specific facilities and environments. If you need Multi-Gas monitoring or O2 monitoring, see Additional Parameters. 
Features:
Features play a large role in the final price of your monitor. Most features offered by patient monitors are helpful to your facility's workflow but are rarely necessary. Some popular available features are WiFi (wireless data transmission), touchscreen, and CMS software for multiple rooms or monitors. However, each of these features will increase your costs for a patient monitor. Adding WiFi to your patient monitor can add anywhere from $100 – $300. So, if you need a touchscreen for your patient monitor it will add approximately $100 – $300 or more to your patient monitor. Lastly, adding a CMS (Central Monitoring Station) will drastically increase your price, but in most cases, a CMS will not be necessary. If you need a CMS, expect upwards of $5,000 – $10,000 added on to your price tag. 
Additional Parameters:
There are a few other parameters that are not standard when purchasing a basic patient monitor. As mentioned above, standard parameters are ECG, NIBP, SpO2 & Temperature, but what other parameters might a facility need when monitoring patients? In some special cases, a medical facility may require higher acuity parameters like SpO2 monitoring and AGA monitoring. When adding AGA monitoring to a patient monitor there is a significant increase in price. The average cost of a patient monitor with AGA monitoring is $5,000-$10,000. Unfortunately, because higher acuity patient monitors are rare, there are fewer options available when it comes to brand names. Meaning, you may need to spend a significant amount more for a well-known brand-name patient monitor capable of monitoring AGA or SpO2 monitoring. 
Standard Parameter Patient Monitors (ECG, NIBP, SpO2 & Temp): $1995 – $2495
Standard Parameters (ECG, NIBP, SpO2 & Temp) INCLUDING CO2: $3995 – $4,995
Higher-Acuity Parameter Patient Monitor (ECG, NIBP, SpO2, Temp & AGA): $5,000 – $10,000
WiFi: ADD $100-300
Touchscreen: ADD $100-300
CMS: ADD $6000
If you or your facility is considering purchasing a new monitor there are several factors that play a large role in determining the price of a machine. Understanding what you need to monitor and what environment your patient monitor will be in can help you in finding the perfect machine for your facility. In addition, when you are ready to invest in a new device visit our specials page to take advantage of our current promotions or contact one of our experts at (888)-354-2968 if you have any further questions.
Editor's Note: Information and prices are subject to change. Please visit product listings or contact CardiacDirect for the most up-to-date information.