GT-3 Working Modes Guide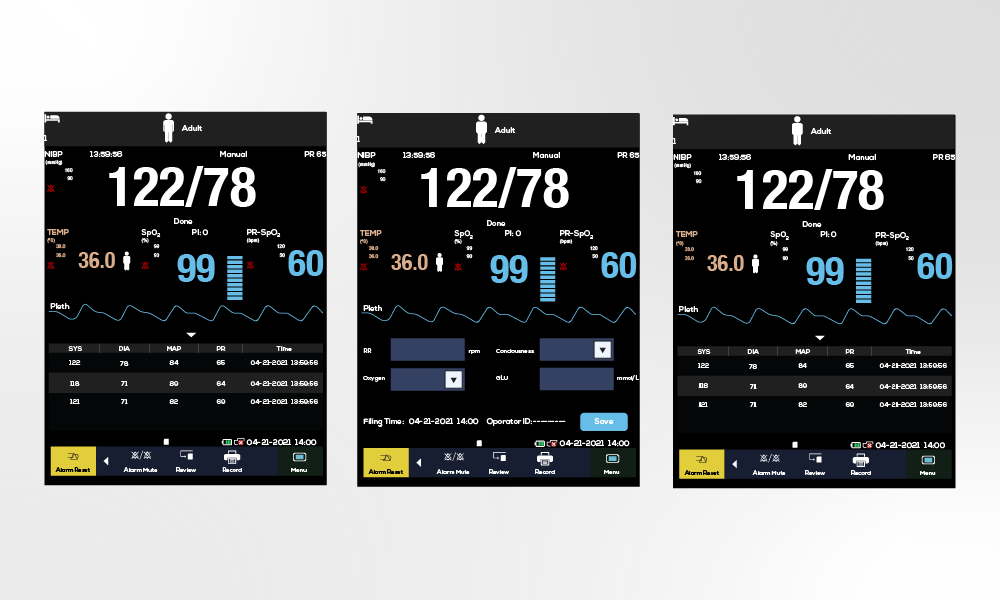 What are the 3 Working Modes?
The GT-3 Vital Signs Monitor comes equipped with SpO2, NIBP, and PR. Optional parameters such as Nellcor SpO2, SunTech NIBP, Oral temp, or Infrared Ear temp can also be configured.  Our GT-3 Working Modes Guide will help you understand each of these modes and how they can benefit your facility. 
Its three working modes make the GT-3 one of the most versatile vital signs monitors on the market. The three working modes include:
Monitoring Mode
Ward Round Mode
Spot-Checking Mode
Where are Modes Displayed?
The GT-3's modes are displayed In the general information area. Note that the parameter setting is independent in these modes.
How Do I Change the GT-3's Mode?
To change working modes press the menu button -> enter system setup -> mode-> select the desired work mode.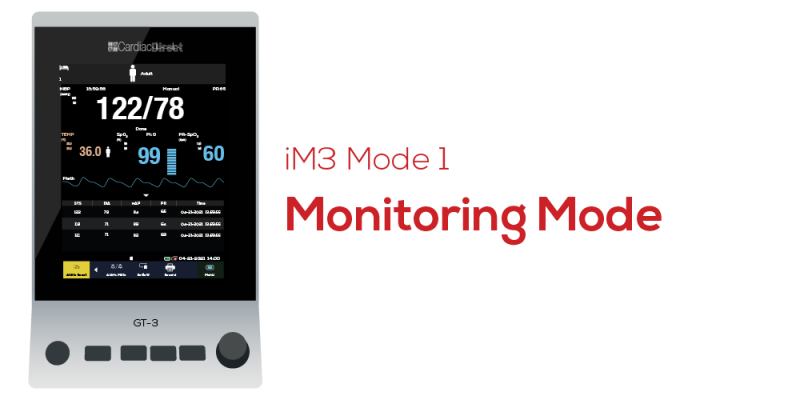 The monitoring mode is designed for single-patient continuous monitoring. In the monitoring mode, the GT-3 not only visually displays but also stores the patient's physiological data. In fact, the GT-3 monitoring mode can store up to 120-hr trend data for all of its parameters.
Monitoring Mode Features
Continuously monitors SpO2 & Pulse Rate

Allows manual NIBP and TEMP checks

Storage of trend data

Review of trend data

Alarms available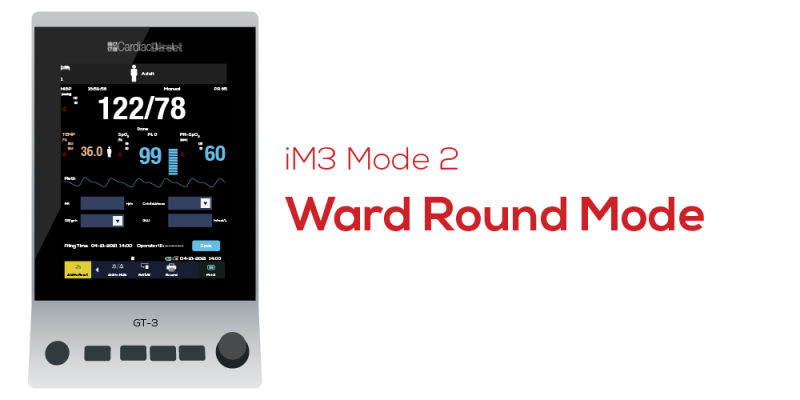 The GT-3's ward round mode is designed for facilities working with multiple patients. In this mode, you can add multiple patients through manual entry, "Quick Admit", USB import, or barcode scanning and manage your patients through the "Patient Management" tab under "Menu".
Ward Round Mode Features
Easy patient list setup

Quick vital signs taking & upload

Ward round record review

Alarms are not available, only alert information will be displayed on the main screen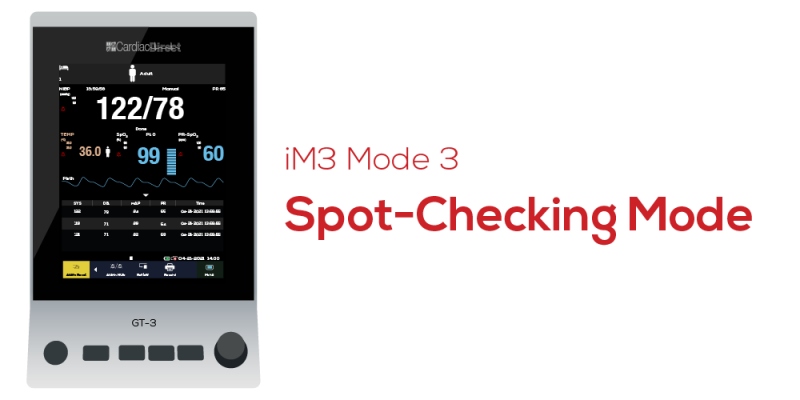 Spot-check mode is used for on-the-go, quick measurements. This mode is designed to work with multiple patients and includes spot-checking data patient management. 
You can review your patient's spot-checking data using the "Review" tab under the menu while in the Spot-Checking mode.
Spot-Checking Mode Features
Quick vital signs taking & upload

Spot-checking data trend table
Spot-checking data review

Alarms are not available, only alert information will be displayed on the main screen
Interested in Purchasing the GT-3 Patient Monitor?
Click here to view our GT-3 vital sign monitor features and prices! If you are looking for further assistance please call one of our experienced sales representatives at 888-354-2968.