How to Read an EKG Strip in 5 Steps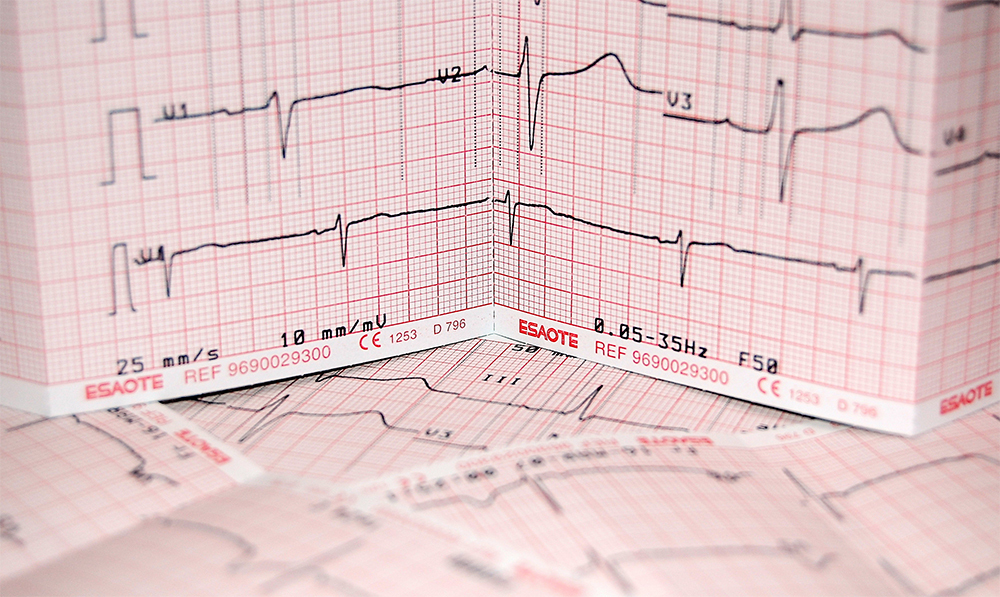 What is an EKG and What is it Used For?
An electrocardiograph (EKG or ECG) records the electrical signals from a heart and captures them on a computer monitor or printer. For instance, Cardiologists often run this test to decide whether a heart is healthy. They are also often used to check for different heart conditions. 
Components of an EKG Cycle and What They Tell Us
There are several components of an EKG test that are important for reading a strip. To start, each EKG is made up of large boxes that contain small boxes. Both sets of boxes measure time and distance. A large box, commonly referred to as a 'big box' (5mm), represents 0.20 seconds. On the other hand,  a small box (1mm) represents 0.04 seconds.
A 12-lead ECG records a 10 second rhythm strip. On this strip, the heart's activity is translated into line tracings. The dips and spikes in an EKG cycle are called waves that represent different phases of the heart's activity.  To read an EKG, it's important to understand the components of the wave.
P-Wave
The P-Wave records the electrical activity through the upper heart chambers. It represents atrial depolarization, or contraction. 

PR Interval
The PR interval spans from the beginning of atrial depolarization (P-Wave to the beginning of ventricular depolarization (QRS Complex). 
The duration period of this interval can determine heart health and help diagnose diseases.

QRS Complex
The QRS complex records the electrical activity through the lower heart chambers. It represents ventricular depolarization, or contraction. It consists of…
Q Wave: first downstroke
R Wave: first upward deflection
S Wave: first downward deflection

T-Wave
Like the P-Wave, the T-Wave records upper heart chamber activity. However, it represents atrial repolarization, or relaxation.

5 Step Method to Reading An EKG Strip