Introduction to CPT Codes

What are CPT Codes?
CPT, or Current Procedural Terminology, codes are numeric codes used for tracking bills for medical services in over 60 countries. They are developed by the AMA (American Medical Association) assigned to every type of service including tests, surgeries, evaluations and other medical procedures.
These codes are universally used by all providers, which helps make the billing process consistent. CPT Codes are most commonly seen in discharge paperwork and medical bills.
Types of CPT Codes
Category I: Procedures, services, devices, drugs, vaccines
Category II: Patient follow ups, performance measures
Category III: Developing New Technology, Other Procedures, Services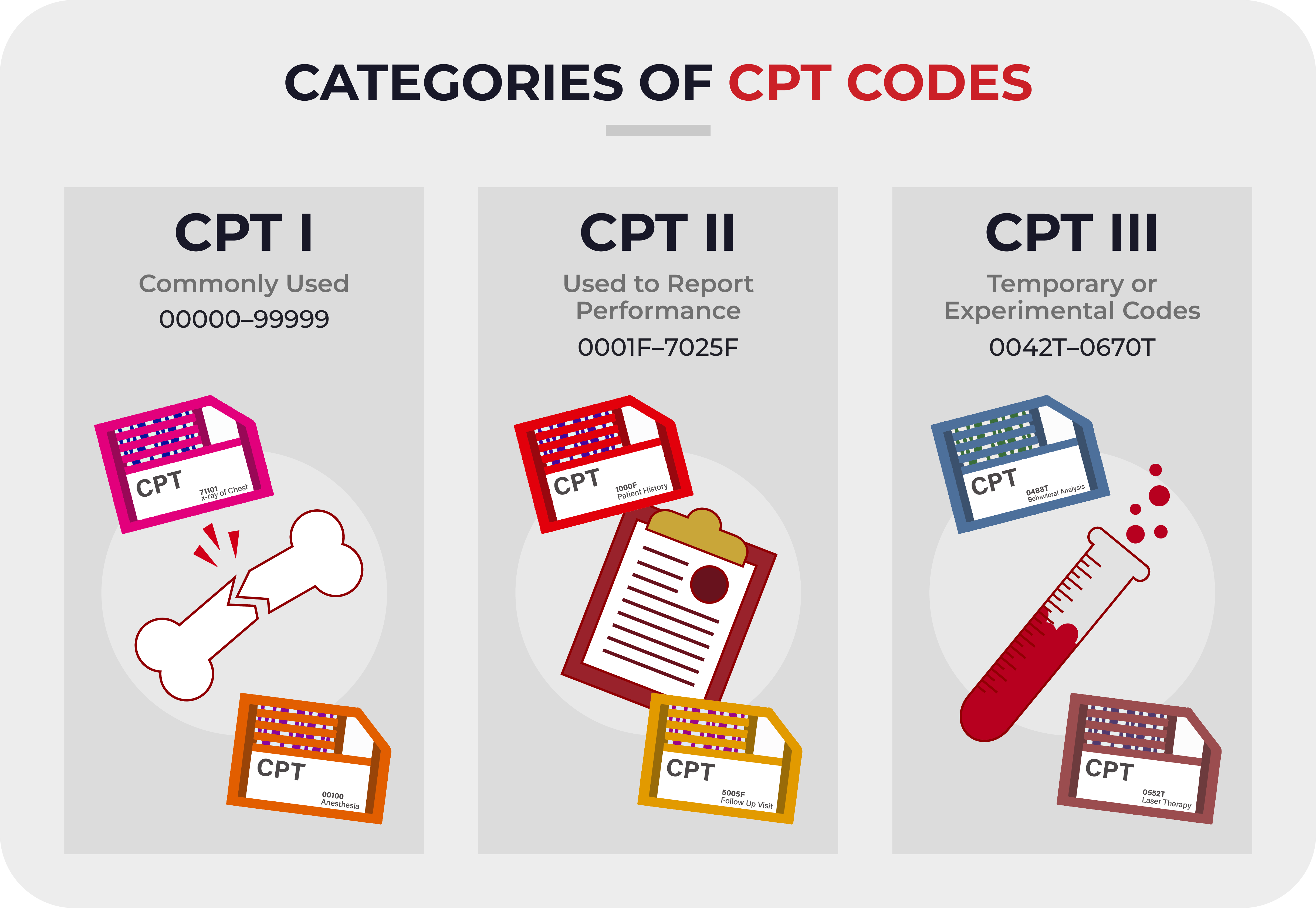 6 Sections of CPT Codes
Evaluation and Management
Anesthesia
Surgery
Radiology
Pathology and Laboratory
Medicine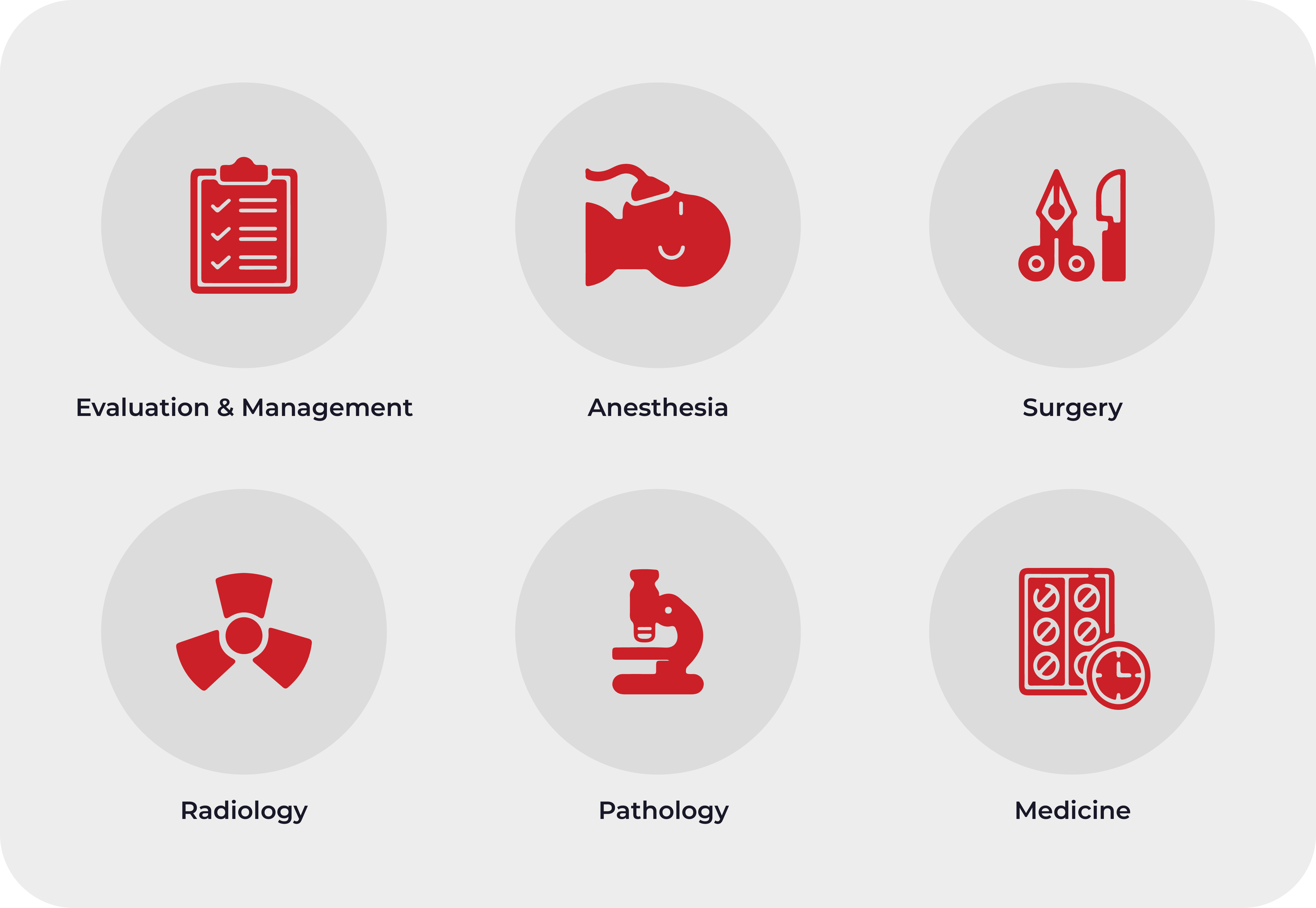 Where Can I Find a List of CPT Codes?
Since CPT codes are copyrighted by the AMA, you can't find a full list of CPT codes online. However, you may conduct a CPT code search on the AMA website.
Note that you will have to register for free, and you are limited to five searches per day. 
How are CPT Codes Created and Maintained?
For more than 50 years, CPT has been the primary medical language used to communicate across healthcare.
The CPT® Editorial Panel meets three times a year to review the applications for either new codes or revisions to existing codes.