The Ultimate Patient Monitor Buyer's Guide (2023)

Introduction
As we move further into 2023, the patient monitor industry continues to see growth and innovation. Even as we near the tail-end of the pandemic, healthcare facilities continue to drive the need for Patient Monitors while also adapting to new challenges and protocols.
When considering a patient monitor, it's important to consider factors beyond just the standard parameters and to determine your budget and facility needs before making a purchase. With so many options available, it can be challenging to know where to start when buying a Patient Monitor. Our Patient Monitor Buyer's Guide for 2023 is here to help you navigate the latest advancements in patient monitoring technology.
What is a Patient Monitor?
Patient Monitors  are medical devices that measure, record, and display various patient parameters to keep a track of patients' health and provide them with high-quality care.
Standard parameters for Patient Monitors still include ECG, NIBP, SPO2, and TEMP. However, additional parameters such as Capnography, Respiratory Rate, and Oxygen Saturation are also important for certain high acuity settings. 
Where are Patient Monitors used?
Patient monitors are used in various healthcare settings such as hospitals, clinics, emergency medical services (EMS), and home care settings.
Hospitals and Clincs
In hospitals and clinics, patient monitors are found in critical care units, operating rooms, recovery rooms, and general medical-surgical units. They are also used in emergency departments to monitor patients who require urgent medical attention.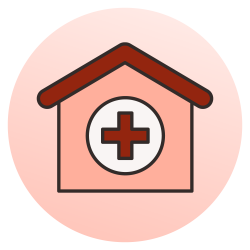 Emergency Medical Services
In EMS, Patient Monitors are used in ambulances, helicopters and airplanes to monitor patients during transport to the hospital.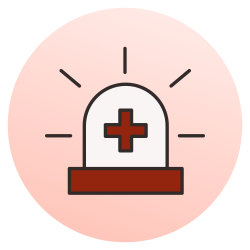 Home Care Settings
Remote patient monitors are also used in home care settings for patients who require continuous monitoring due to chronic illnesses or conditions. They monitor vital signs, as well as other parameters such as glucose levels and medication levels.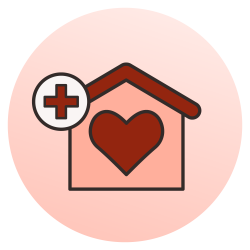 What To Consider When Purchasing a Patient Monitor

Before you decide what patient monitor to purchase, it's important to consider some important factors. The cost of a patient monitor will depend on several factors, including the brand, configuration and additional features. It's just as important to determine your budget and facility needs before beginning your search for a patient monitor.
Well-known brands such as Mindray and GE Healthcare will be more expensive than CardioTech Patient Monitors. Brand not only affects the price of the device, but the availability as well. Different brands also offer varying warranties and training, which also factors into price. 
The configuration of your Patient Monitor should tend to the specific needs of each patient. For example, a patient who is critically ill may require frequent monitoring of vital signs, while a patient who is stable may not require as much monitoring. Typically, basic monitoring functions will be more affordable and fit nearly all facility needs.
$1,995 to $2,495: Standard Parameter Patient Monitor
$3,995 to $4,995: Standard Parameter Patient Monitor w/ CO2
$5,000 to $10,000: High-Acuity Parameter Patient Monitor
While additional features can impact price of a Patient Monitor, they can also help the overall workflow of your practice.
For example, touchscreen, Wi-Fi connection, and CMS software can increase the price substantially. Both Wi-Fi and touchscreen can add $100 to $300 to the base configuration, and CMS software can add nearly $6,000 to the final price.