Ultrasound Upgrade: 3 Reasons Why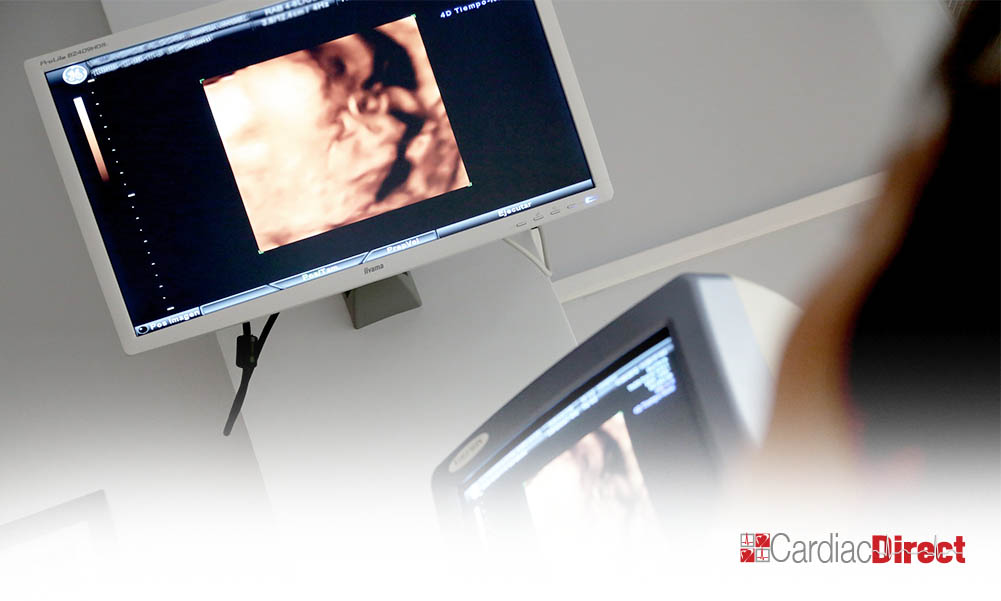 Running an efficient practice and staying up to date with the latest medical technology can be difficult. That's why updating your ultrasound may or may not be on the top of your priority list in 2020. However, there are many advancements to the technology within the past decade that have vastly improved the quality that should be considered. These improvements include updated technology, increased accuracy, better workflows, and ease of use of the devices.
Updated Technology
The updated technology on ultrasounds comes with no compromise. Ultrasounds are becoming highly intuitive and efficient. Cutting-edge ultrasound technology boasts improved image quality and processing speed allowing physicians to make a confident and accurate diagnosis.
3-D ultrasounds have applications in specialty practices that have helped expand therapies such as transcatheter structural heart interventions. It also has advantageous applications when the imaging is utilized by a specialist for procedural planning or guidance. Indeed, offering what is called a "surgeon's view" of the anatomy. There are limitations to this technology currently, 3-D ultrasounds operated at less than 30 frames-per-second. This has limited its adoption, however, the speed and reliability of this technology are improving each year.
Newer systems are also versatile and come with a set of different transducers, allowing a wide range of applications and examinations. This in turn will enable operators to easily switch from one type of examination or from one patient to another with ease.
Increased Accuracy
Newer ultrasound machines utilize advanced technology that helps to improve the diagnosis decisions of physicians. A misdiagnosis can be anywhere from uncomfortable to life-threatening while also wasting resources.
Ultrasounds utilize advanced technology like high-contrast resolution, multi-beam formation, one-touch image optimization, noise reduction, and high fidelity transmission. Additionally, doing to provide exceptional image capabilities. High-quality images, in turn, provide enhanced visualization with precision and clarity.
Newer ultrasound machines have more advanced reporting features and security measures. These allow doctors to create, collaborate, and review patient data while remaining HIPAA compliant.
Many high-end ultrasound systems will be starting to implement AI moving forward. Philips' Equip system uses AI that can automatically identify, segment, and color code the anatomy in the scanning field. AI will undoubtedly provide physicians with a higher degree of confidence and clarity when making diagnostic decisions.
Better Workflows
Ultrasound machine image quality and speed not only impact a physician's ability to do their job properly, they directly impact patient throughput. System speed, mobility, and the ability to serve more patients translate into a stronger return on investment.
Once an ultrasound machine ages 5-7 years, costly breakdowns will occur more and more frequently. Which in turn decreases workloads and can be costly. The average on-site service call to repair malfunctioning equipment is over $2,000. Also not to mention the finding and shipping rare or obsolete parts can also cost a lot of time and money.
A downtime can run into thousands of dollars and lead to patient inconvenience and dissatisfaction, running the risk of losing patients to competitors. In contrast, new ultrasounds come with a 2,3 or 5- year warranty for parts and labor which means no upkeep costs.
Continuing to use outdated ultrasound equipment is, in fact, counterintuitive and certainly not worth its financial consequences. In contrast, newer equipment offers exponential improvements in accuracy, speed, and ease of use.
New ultrasounds can cost anywhere from $5,000 with simple functionality to $200,000 for high-end machines. While cost can be a big decision, consider that a new ultrasound would provide a good investment that enhances your diagnostic confidence and efficiency.