Used Cardiac Equipment: Pros and Cons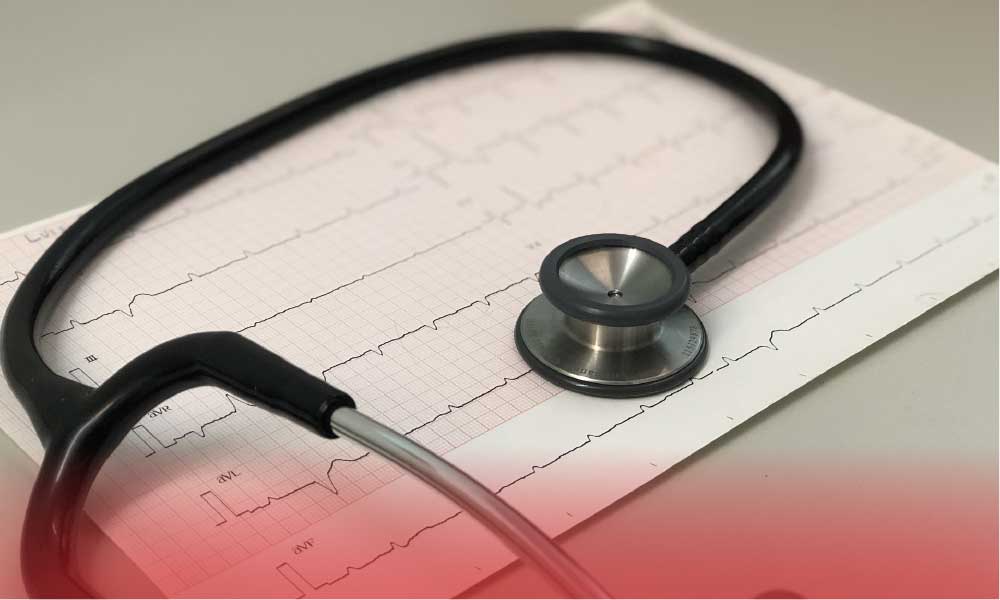 You want the best equipment for your medical practice, but like any business, you have budget constraints. Deciding between used or new medical equipment can be a challenge—how do you know which is the more sound investment?
We'll explore the pros and cons of buying used cardiac equipment, considering factors like patient safety and return on investment (ROI).  
Before we delve into it, let's take a look at common cardiac equipment in the hospital and ambulatory settings:
ABP Monitors

: An

ambulatory blood pressure monitor

is a small machine about the size of a portable radio that is worn on a person's belt or waistband, and monitors blood pressure over a period of time (e.g. every hour for 24 hours). The blood pressure cuff can be worn under clothing without anyone seeing it.

Dopplers

: Doppler ultrasound devices are used to measure the flow of blood through a person's arteries and blood vessels. These devices can help detect heart valve defects, congenital heart disease, blocked arteries, aneurysms, and other vascular problems.

EKG/ECG Machines

: There are generally two types of EKG/ECG machines—resting and stress test varieties.

Fetal Monitor

: A fetal heart monitor tracks the heart rate of the fetus during pregnancy, labor, and delivery. It also tracks the strength and duration of contractions during delivery.

Holter Systems

: A

Holter monitor system is a portable device

that tracks a person's heart rhythm continuously. It is usually worn for 24-48 hours. The monitor is worn on the hip and is attached to the wearer by chest electrodes.

Pulse Oximeter

: A pulse oximeter measures the amount of oxygenated hemoglobin in the blood, generally in the capillaries of the finger or ear.

Spirometers

: A handheld spirometer measures air capacity in the lungs, both inhalation and exhalation.

Vital Sign Monitor

: Vital signs monitoring devices provide a more comprehensive view of blood pressure, pulse, and other patient vitals.
Buying used medical equipment can save your practice thousands of dollars, so it's not an option not to overlook. Here are some things to consider when buying:
Can the item be sterilized?
All medical equipment comes into contact with patients and/or medical staff regularly. However, some items may be less suitable to purchase than others.
A vital sign monitor, for example, may require more easy sterilizing than a spirometer. Reputable equipment sellers, such as Cardiac Direct, will only resell equipment that the law allows.
Does the item come with a warranty?
Used cardiac equipment may still be covered under the manufacturer's warranty, especially if the item is still very new.
Is it possible to return or resell the item later?
Before purchasing refurbished equipment, make sure you can return it if you're unhappy with the quality or functionality of the product. While new items are generally returnable, you can't always return used items. 
When to Buy New:
When hygiene is a concern

The technology of the equipment is frequently updating

Buying a product "as is" is too big a risk against the cost
Should I Consider Refurbished?
In a word: definitely. This equipment makes the most sense with larger, complex items, such as treadmill systems requiring frequent service and are hardware heavy. Refurbished stress test systems, ultrasounds, and patient monitoring systems expand your budget and enable you to consider premier brands like Quinton and GE and Quinton.
Additionally, refurbished pieces are an excellent option for practices that don't want or can't afford the expense of new equipment, but who also don't want to take on the risks of buying used. During refurbishing, a repair takes place on damages or worn down parts. 
The refurbisher will test the medical equipment to ensure it is working properly and meeting industry standards. If upon receipt you test a refurbished item and it is not functioning properly, you should be able to return it for a refund within the specified time given without penalty.
Financial Analysis:
If you're a larger practice, clinic, or hospital, it's essential to conduct a thorough financial analysis before making a large investment in medical equipment replacement/upgrades. Gather all pertinent financial information and use that data to analyze the feasibility of the investment.
Conduct three types of analyses: break-even, payback, and net- present value. These analyses will enable you to determine how long it will take for the investment to pay itself off.
Gathering the Data:
Suppose you're considering offering a procedure to patients that will require new equipment—you'll need to estimate the revenues that will be brought in as a result of your medical equipment investment. Start by estimating the number of procedures you'll be performing within a given period (e.g. a year). This estimate should take into account:
Procedures that will take place on existing patients

New procedures on new patients who are potentially drawn to your practice because you're offering the procedure

Procedures on your existing patients that were formerly performed by someone outside your practice

The number of procedures patients would have in a given time period (e.g. a year)
For example, if you're considering investing in ultrasound machines to start offering patients carotid intimal medial thickness tests, you might estimate that you'll perform 50 of these tests per year, between existing and new patients. Also factor in how many other doctors in your area currently offer this test and whether you expect the number of procedures to change year by year.
If the time spent performing a new procedure will replace other activities, such as seeing patients in a clinic, you'll need to factor in that lost revenue when performing your analysis.
Refurbishing medical equipment can save healthcare providers many thousands of dollars without sacrificing quality or patient safety. People repair this equipment with functioning parts and test it to ensure full functionality.
Purchasing refurbished items is an excellent option for medical practices on a budget since these items generally come with a money-back guarantee if the equipment does not operate properly.
Cardiac Direct offers a huge selection of new, refurbished, overstock, and demo medical equipment, from bladder scanners to patient monitors, to refurbished ultrasound machines, and more.