Used Medical Device Buyer's Guide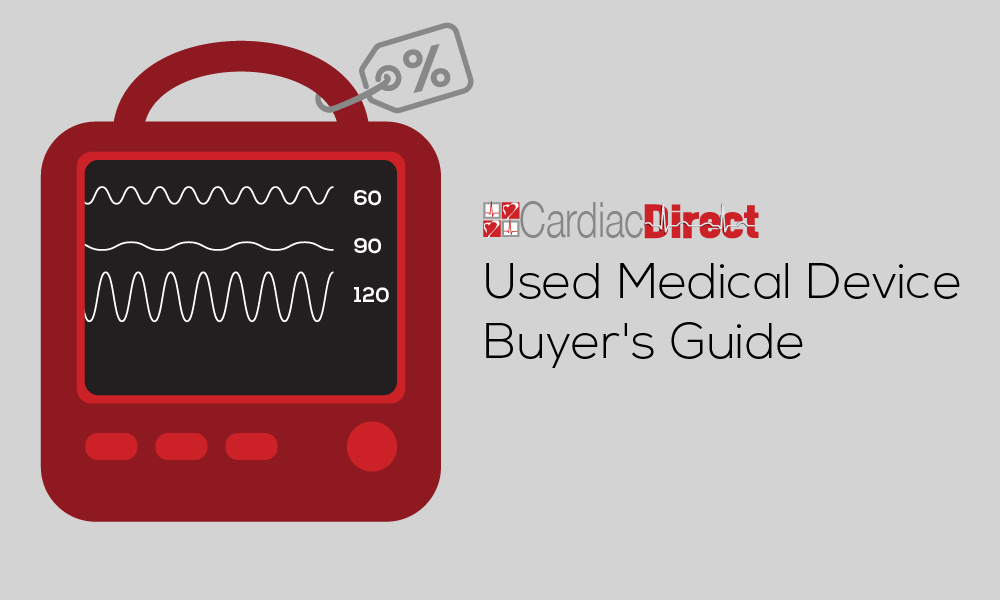 Introduction To CardiacDirect's Used Medical Device Buyer's Guide
Navigating the world of medical devices can be challenging, and even more so when you or your facility is on a tight budget. Fortunately, there are many options that can help reduce the total cost of equipment purchases. 
In CardiacDirect's Used Medical Device Buyer's Guide, we will cover what the different types of used medical devices are, how you can benefit from purchasing a used device, and what questions you should ask your sales representative before your purchase.
The 3 Different Types of Used Medical Devices
Refurbished Devices
A "refurbished" device is a used device that has been repaired and tested by its original manufacturer. The device is then ready to be returned to the retailer, where it will be resold.
Recertified Devices
Devices listed as being "recertified" are used devices that have been repaired and tested by a  third-party company. The device is then ready to be returned to the retailer, where it will be resold.
Demo Devices
A device labeled as "demo" means it is a fully-functioning device that has only been previously used as a demo for training purposes. Demo products are not refurbished or recertified and will still have all their original parts.
Benefits to Purchasing a Used Medical Device
Cost-Effective Solution
Used medical devices are among the most cost-effective solutions for medical facilities on a tight budget. Usually, demo, refurbished, and recertified devices will provide substantial discounts, saving your facility money while opening up your budget for other devices without refurbished options.
Below we have provided you with examples of just how different the prices for used devices can be compared to their new counterparts.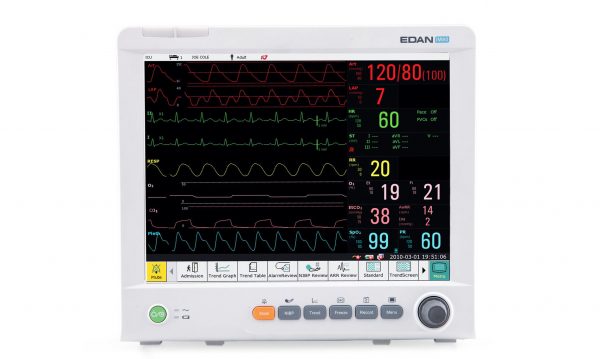 | NEW EDAN iM80 Patient Monitor | DEMO EDAN iM80 Patient Monitor |
| --- | --- |
| $4,134 | $1,750 |
| Brand New | Lightly used for demonstrations and training purposes. |
Includes a Warranty
At CardiacDirect.com, all used devices come with a warranty. The warranty period ranges from 6 months to 5 years. Our in-house service and repair team will help you with your warranty through our CardiacDirect Support Center. For inquiries about the warranty of the device you are interested in purchasing, you can call our dedicated support team at 888-354-2968.
No Quality Loss
In some instances, refurbished or recertified medical devices have the benefit of being updated and repaired with newer, high-quality parts. These updates enhance the quality of the device and help extend its life expectancy. 
All used devices at CardiacDirect.com are also thoroughly tested before being sold to guarantee that the device is in good working condition.
What to Ask Before Purchasing Used Medical Equipment
Purchasing a Used Device
We hope that with CardiacDirect's Buyer's Guide for Used Medical Devices, you feel more prepared and confident to purchase the perfect used device for your facility! 
To see CardiacDirect's selection of demo devices click here!
If you want more information on CardiacDirect's selection of used devices don't hesitate to contact our sales team!