What is Perfusion Index in a Pulse Oximeter?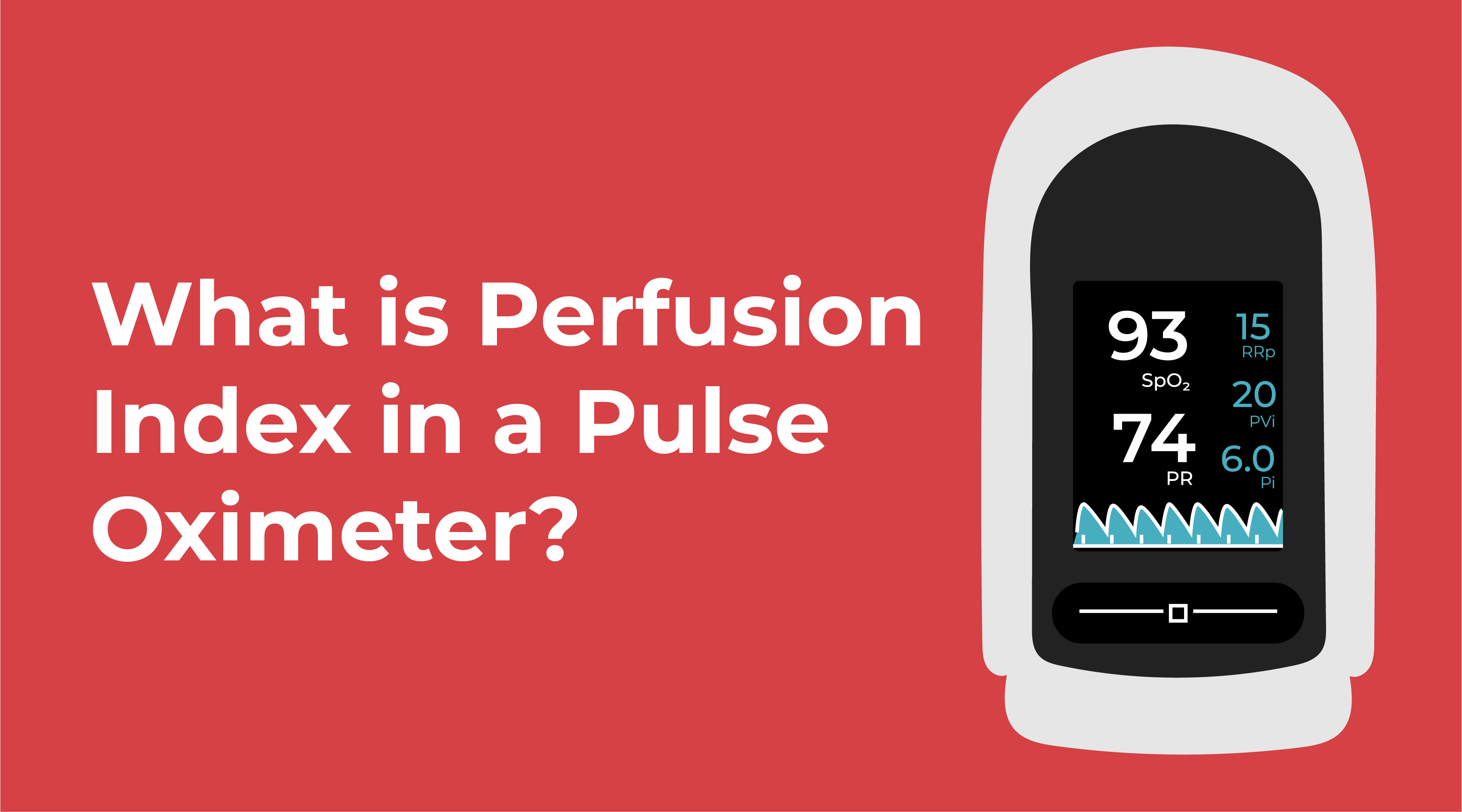 What is a Pulse Oximeter?
A pulse oximeter is a small electronic device that measures heart rate and oxygen saturation. Oxygen saturation shows how effectively blood carries oxygen throughout the body. 
Typically, Pulse oximeters clip to a body part with peripheral tissue including fingers, nose, foot, forehead, earlobe, or toes. Furthermore, these devices are commonly found in critical care environments, office settings, and at home.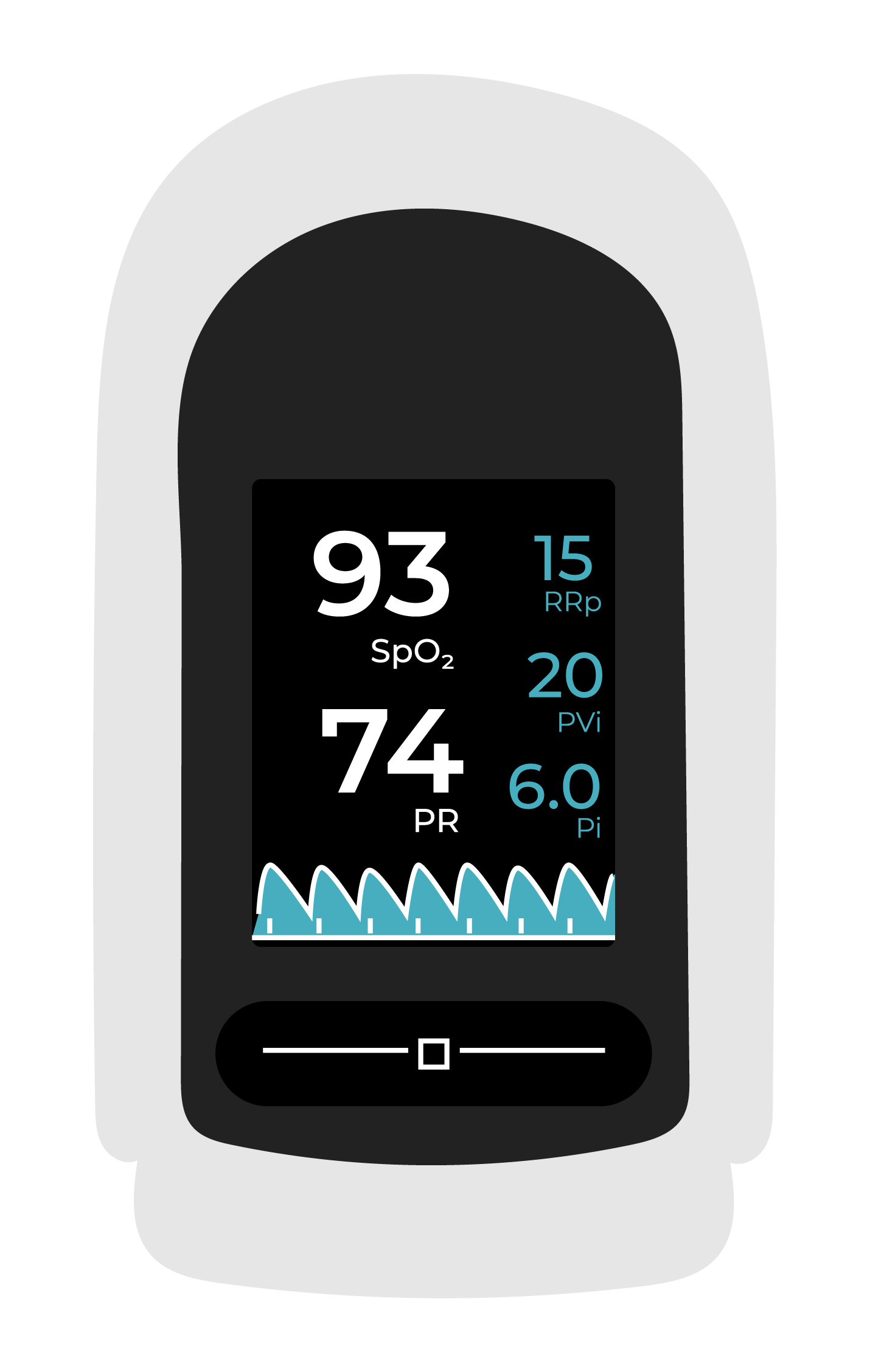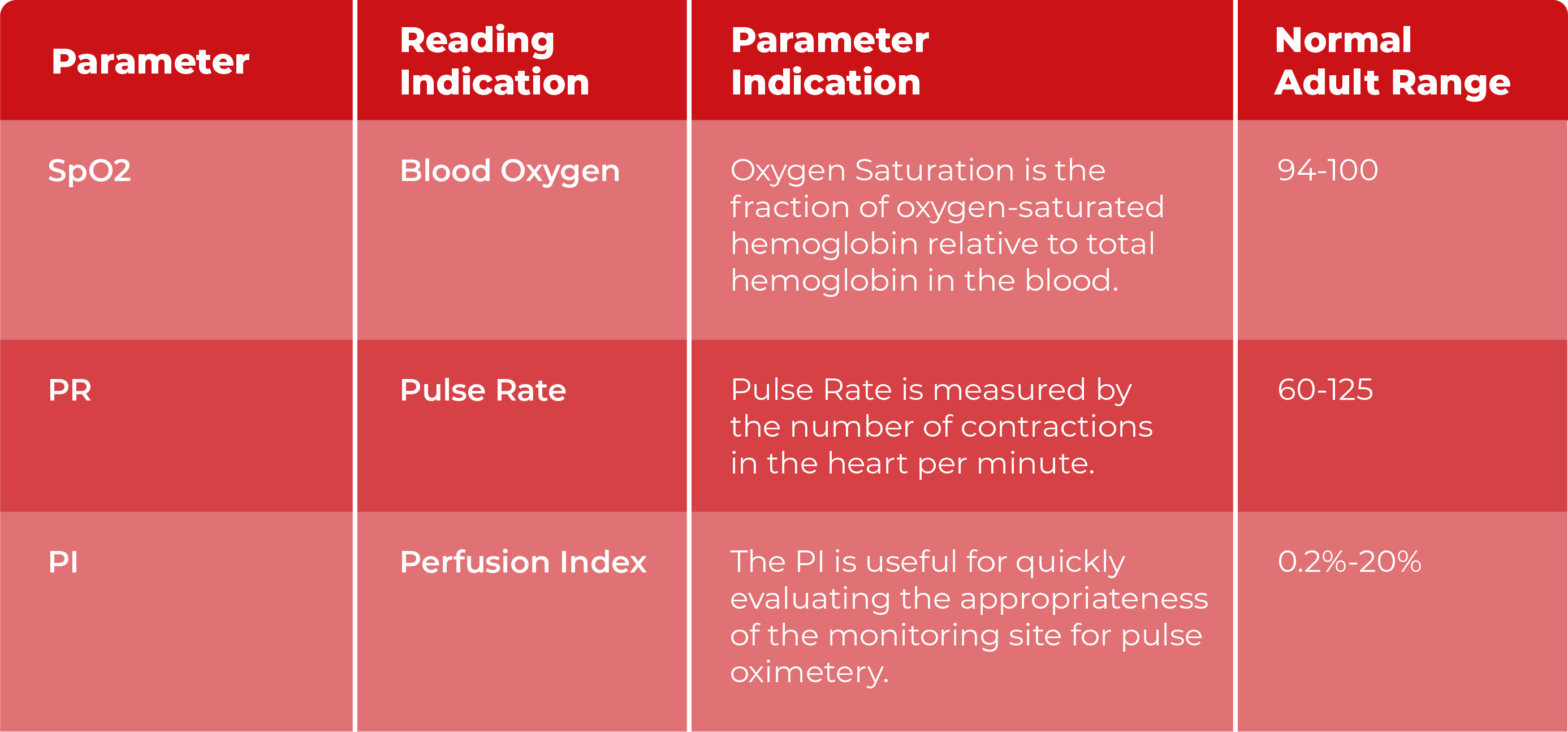 Additionally, pulse oximeters can record perfusion index (PI). To clarify, we'll cover what PI measures, as well as its normal range and clinical applications.
What is the Perfusion Index?
Perfusion Index is the ratio of pulsing to non-pulsing blood. This represents a measure of peripheral perfusion that can be tracked non-invasively. In other words, perfusion status is a good indicator of a user's pulse strength or blood flow.
What is the Normal Perfusion Index Range?
The normal perfusion index (PI) ranges from 0.02% to 20%. 
However, there is no agreed-upon standard "normal value". So, users should find their initial value and track changes over a period of time.
Poor perfusion status can be the result of the following: Artery Disease, Diabetes, Obesity, Blood Clots, and other medical conditions.
PI Percentage
A higher PI (closer to

20%) represents dilation of the arteries or a very strong blood flow.
A lower PI (closer 0.02%) represents constriction of the arteries or a very weak blood flow. 
Clinical Applications of Perfusion Index
Generally, professional settings use PI to gauge the level of efficacy of various medications or to track disease progression. Other clinical uses include:
Conclusion
In sum, Perfusion Index non-invasively measures a user's pulse strength and has a wide range of clinical applications. Additionally, PI is a relative number and varies between monitoring sites and from patient to patient. So, if you're looking for reliable pulse oximeters, click here to view our most popular offerings.