Burdick 4250 Holter Discontinued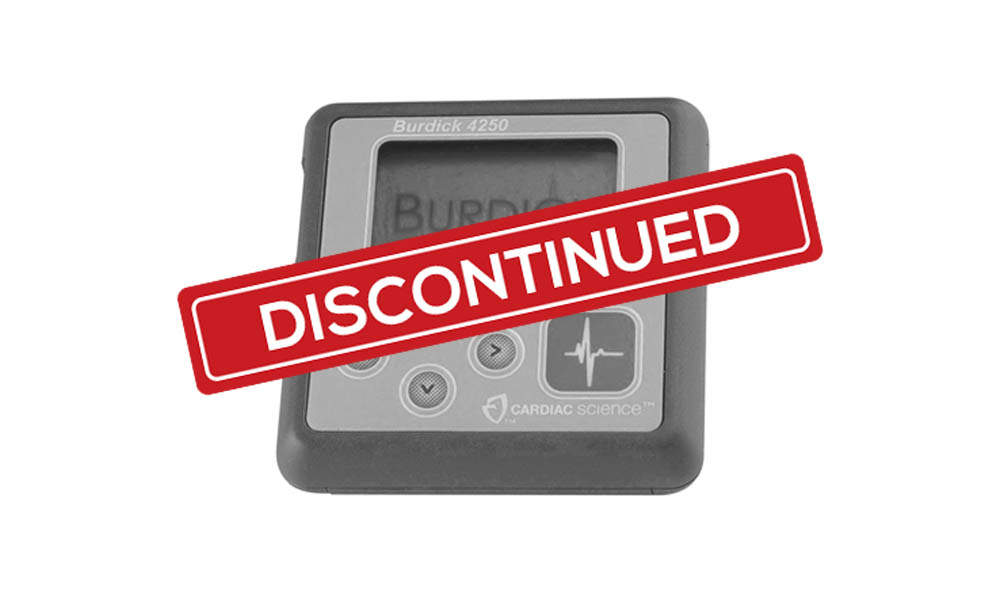 Burdick Recorder Discontinued
The Burdick 4250 Holter Recorder has been discontinued as of March 20, 2019, and will no longer be usable in 2020. Burdick and its affiliates are not offering any service for the 4250 Holter.
If you currently use the Burdick 4250 Recorder, we would strongly advise you to consider a new Holter. This is so that you can continue to have your practice run smoothly, without any setbacks. If you wait too long your practice will be temporarily in limbo as you scramble to find a replacement system.
Alternative Holter Recorder Options
If you are looking for an alternative look no further. Finding the right one may be difficult for your practice. Products similar to the Burdick 4250 Holter that offer similar features are out there.
For instance, the GT-2003 3 Channel Holter System is at a similar price point yet has more advanced features such as fibrillation, HRT, ST segment, myocardial ischemia, and sleep apnea analysis all built-in. Also, if there are any problems the product has a two-year standard warranty with extended warranty options available.
Here at CardiacDirect, we don't want you to skip a beat. If you are considering purchasing a replacement, contact our team of experts or check out the CardiacDirect collection of Holters. In addition, be sure to follow us on social media, for the latest news and updates!