CO2 Options: Internal vs External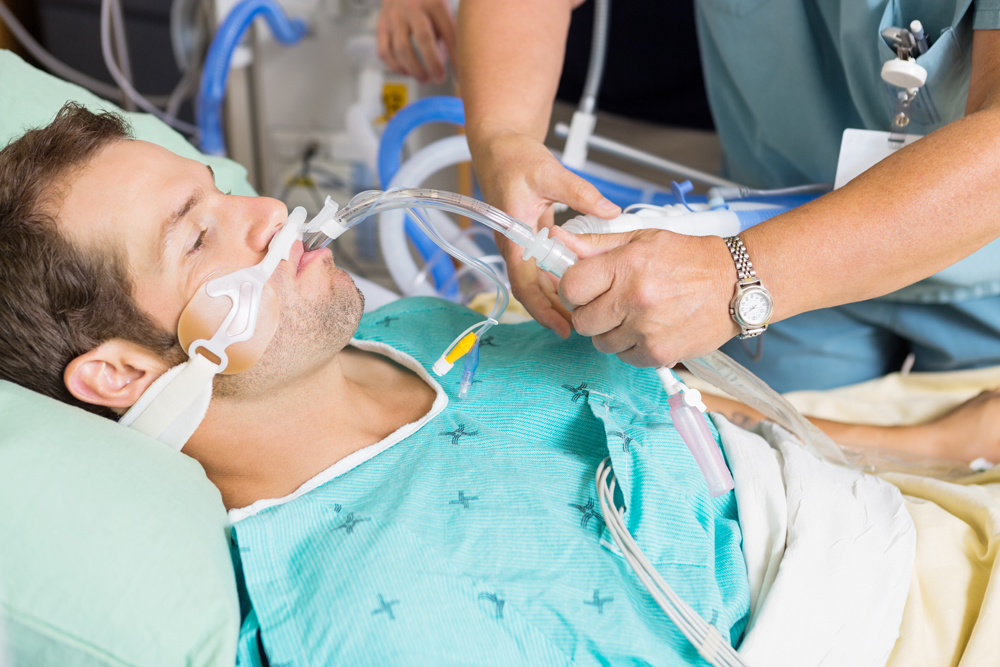 What is CO2:
CO2, also known as end-tidal CO2 or capnography, is the monitoring of the concentration or partial pressure of carbon dioxide in the respiratory gases.
What is a Capnograph:
A capnograph is commonly used for patients undergoing anesthesia, ensuring the patient is receiving enough oxygen throughout the procedure. However, they are often used in Emergency Medicine when a patient is intubated.
Internal vs External:
Internal CO2
Unlike external, Internal CO2 is pre-installed by the medical device manufacturer. Further, monitors with internal CO2 use traditional water traps and terminates in a female Luer lock, connecting to any male Luer lock cannula.
Since this is an internal module, it must be installed by the factory and cannot be added later.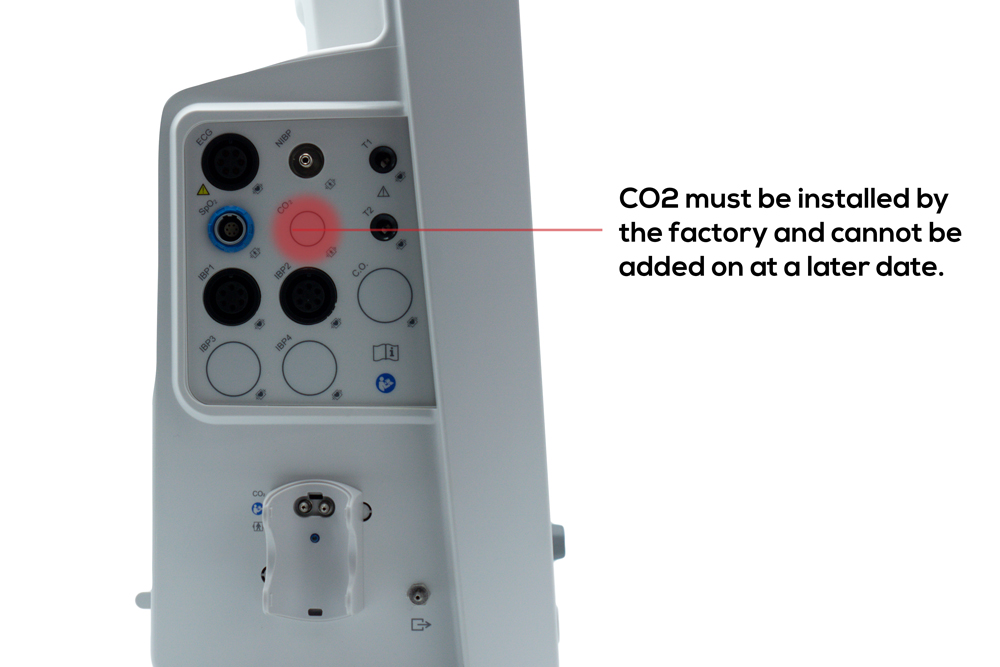 External CO2
An external CO2 module plugs into the side of a patient monitor in the open port. Therefore, it can be used as needed between multiple units. In addition, external CO2 modules will use proprietary sampling lines and have a variety of sampling cannulas to choose from.
This solution allows facilities to adapt to different clinical environments and applications depending on the patient and procedure.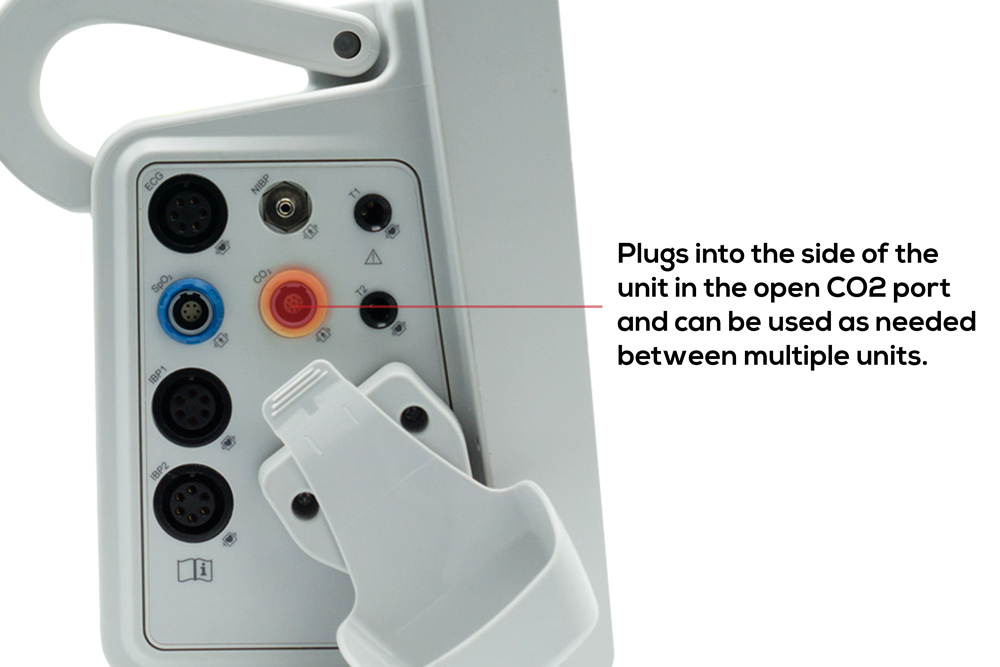 Sidestream CO2 Modules:
Sidestream capnography modules are designed to carry or divert the exhaled air through a tube to the sensor, typically to the side of the patient.